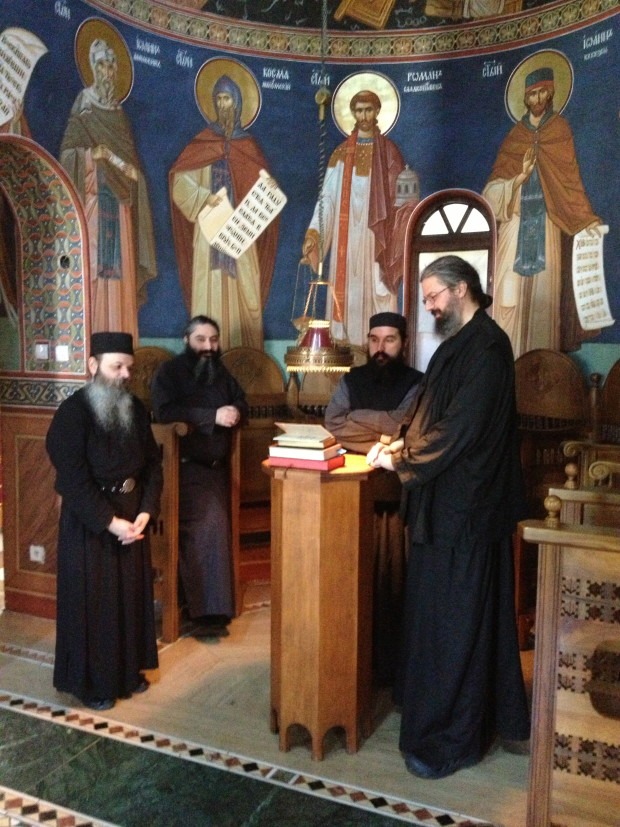 The Kronos Quartet will perform a piece by Serbian composer Aleksandra Vrebalov "Beyond Zero: 1914-1918" at Carnegie Hall, on March 7, 2015.
During the past couple of months, "Beyond Zero: 1914-1918" was shown at the Bill Morrison film retrospective at MOMA in New York City and in Serbia, with The Kovilj Monastery Choir joining Kronos Quartet on stage. The monastic choir joined Kronos Quartet in performance of a Byzantine Chant that ends "Beyond Zero: 1914-1918", a piece that composer Vrebalov and filmmaker Morrison made in commemoration of the centennial of World World One.
Five members of the Kovilj Monastery Choir have received their visas from the US Embassy in Belgrade and their plane tickets are purchased. They are scheduled to arrive to NYC on March 4.  If you would like to contribute to cover remaining expenses of the Choir while in New York, please contact composer Aleksandra Vrebalov at avrebalov@yahoo.com.