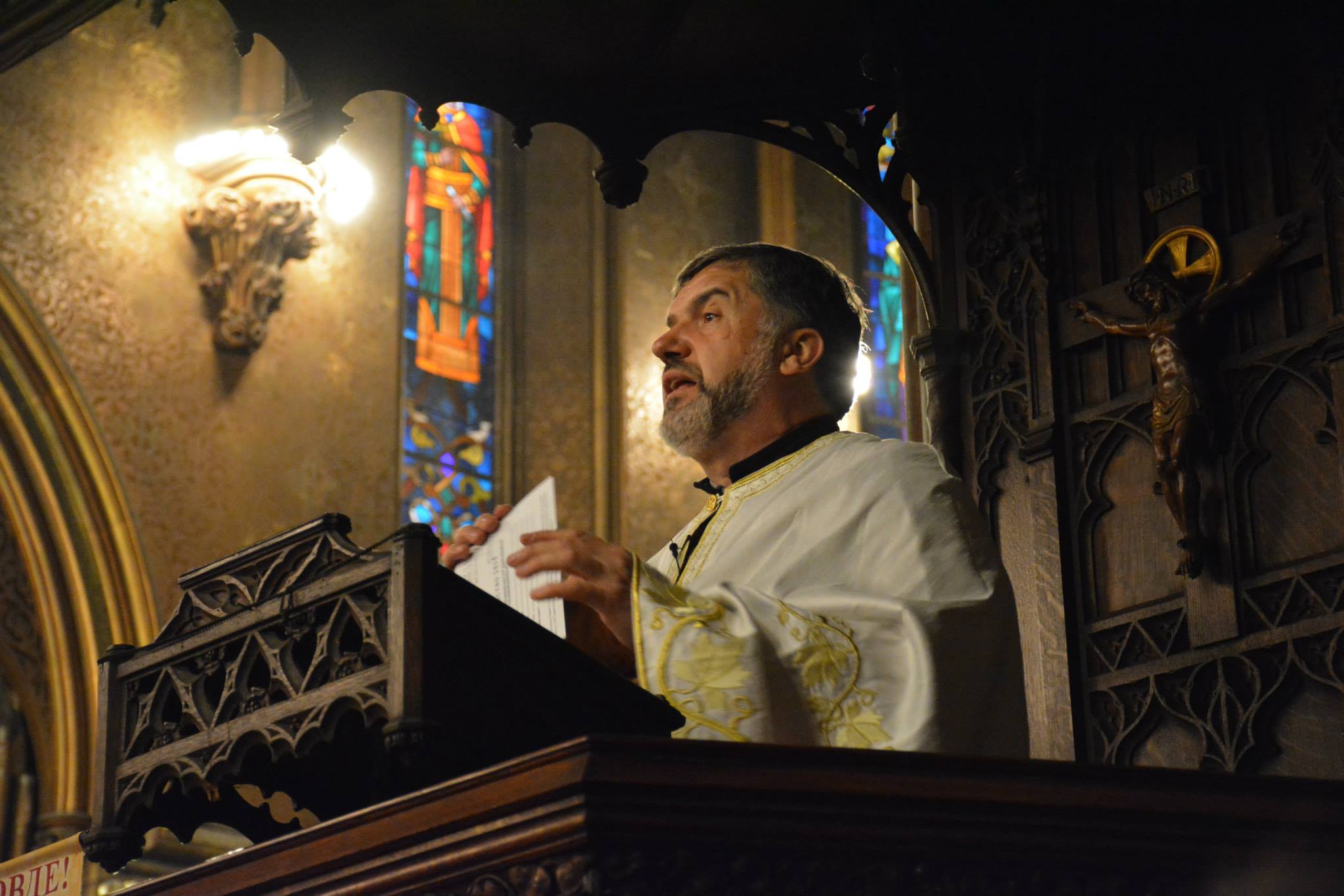 Dear brothers and sisters, I write to you on the occasion of the greatest Christian holy day: Easter. On this blessed day I greet you with a victorious greeting: Christ is Risen. This celebration is victorious because Christ's Resurrection triumphed over the devil and death, two of man's greatest enemies. Upon crucifixion, He descended into hell, and with His resurrection He crushed the power of death, thus giving man eternal life.
The Easter hymn is brief and clear: "Christ is risen from the dead, trampling down death by (His) death, and to those in the tomb bestowing life." He gives that same life to all those who have taken His cross and follow Him. Among those are all of us who have been baptized in His name and who celebrate His resurrection as their own. Celebrating Christ's resurrection is not an ordinary secular celebration or simply the coloring of eggs, rather, it is the glorification of an exalted secret given to man by God, a uniquely universal triumph over death for which the faithful prepare themselves, both spiritually and physically.
One cannot experience the joy and the magnitude of this holy day without having truly strived to accomplish both a spiritual  and physical cleansing through fast and prayer, without confession and repentance for sins, without forgiveness and reconciliation and participation in the Holy sacrament of Communion, reception of His most pure Body and most precious Blood. Only through sacred sacrificial preparation the light of resurrected Lord will shine within us and the meaning of the Feast will have its fulfillment in our lives.
Our Church, as all churches across the continent, subsists on donations from the faithful it serves. St. Apostle Paul writes to Christians: "Put aside your offering for the work of the Lord" Please remember your Church with your Easter donation for its Restoration and the mission.
We sent the letter with the priests message, times of services and return envelope for your donation before Easter. If you did not receive the letter from the Church that means you are not on the Church's records. Please send or email your adres and phone number to the church. We ask you to help the mission and restoration of our church.
Restoration: For the restoration of the Church Hall we have receiv-ed the building permit from the Landmark and soon we are anticipating to receive building permit from DOB. That will allow us to begin the interior renovations of the Church Hall, costing around 1.5 million. With unity and God's blessings we will successfully accomplish this task.