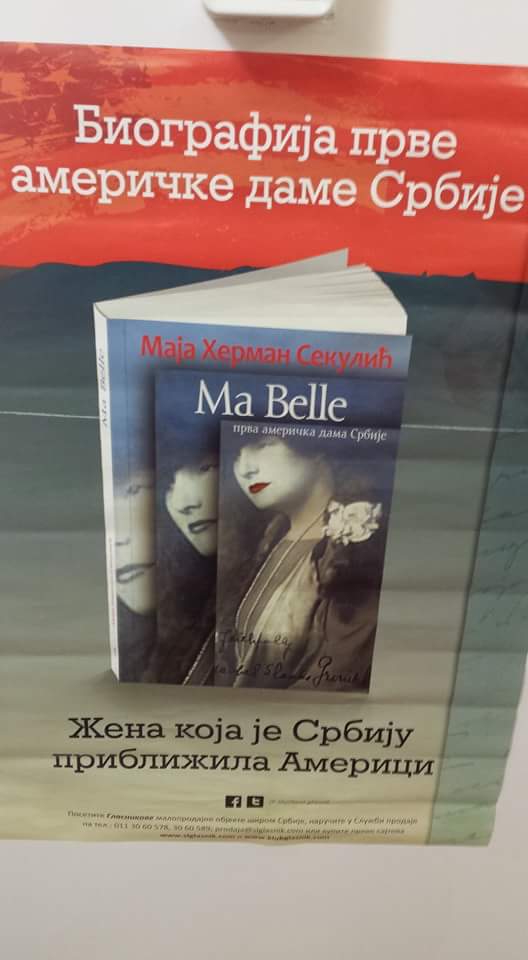 Join us on Sunday, April 3, 2016, at 1:00 p.m., at the Church Hall, for the promotion of the novel "Ma Belle – The First American Lady of Serbia" by the author Maja Herman Sekulić.  Poet Ilija Šaula will open and moderate the presentation.
The novel was recently nominated for the NIN Аward, the highest literary award in Serbia. It speaks about life of Mabel Grujic, the wife of one of the most distinguished Serbian politicians from early 20th century, Slavko Grujić (son of Jevrem Grujić). Her love for Serbia and Serbian people, Mabel expressed through great efforts to introduce a small country she adopted to America and beyond, during times of the great wars.
Maja Herman Sekulić is an internationally published author of fourteen books of prose and poetry. She received her Ph.D. in Comparative Literature from Princeton University. For more information about the author, please, click here.
As part of this promotion, an exclusive exhibition of rare or never before seen photographs and newspaper clippings directly from Belgrade's Museum "House of Jevrem Grujic" will also be displayed. Alek Conić, the President of the foundation and one of Grujić family heirs, will present the exhibition.