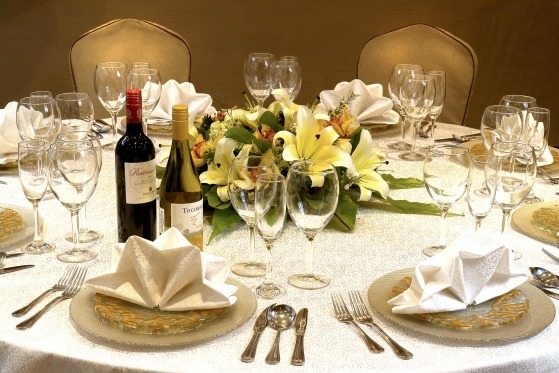 Traditional Annual Banquet of Saint Sava is Sold Out
Please, note that the response for this year's Traditional Annual Banquet of Saint Sava in New York has been magnificent, and all seats have been sold out. If you would still like to help our fundraising event towards the restoration of St. Sava Cathedral, you may do so by sending a donation via Paypal, credit card, or a check. Thank you for your continuing support and God bless!
This year's Annual Banquet of Saint Sava, will be held on Saturday, November 2, 2013, at 3 West Club (3 West 51st Street, New York, NY 10019) from 6 p.m. until 11 p.m. The Banquet will also be attended by His Royal Highness Crown Prince Aleksandar II Karađorđević and Princess Katarina as guests of honor. All proceeds will go towards the reconstruction of St. Sava Cathedral in New York.
Program for the night:
6 p.m. – 7 p.m.: Welcoming and greeting guests, including open bar
7 p.m. – 11 p.m.: Dinner, music and entertainment program
Free red wine, white wine, beer, and soft drinks will be served throughout the evening.
Special musical program will feature classical performance by the international award-winning pianist and composer Marina Arsenijević, and an etno-jazz performance by Vladan Mijatović on piano with Sofija Knežević on vocals. Srđan Ivković and Friends will follow with renditions of modern and traditional Serbian music.
You may purchase your tickets for $150 per person, by mailing a check to Serbian Orthodox Cathedral of St. Sava (20 West 26th Street, New York, NY 10010), or online by credit card or Paypal (in the "Special Instructions" field, please indicate "Banquet 2013").