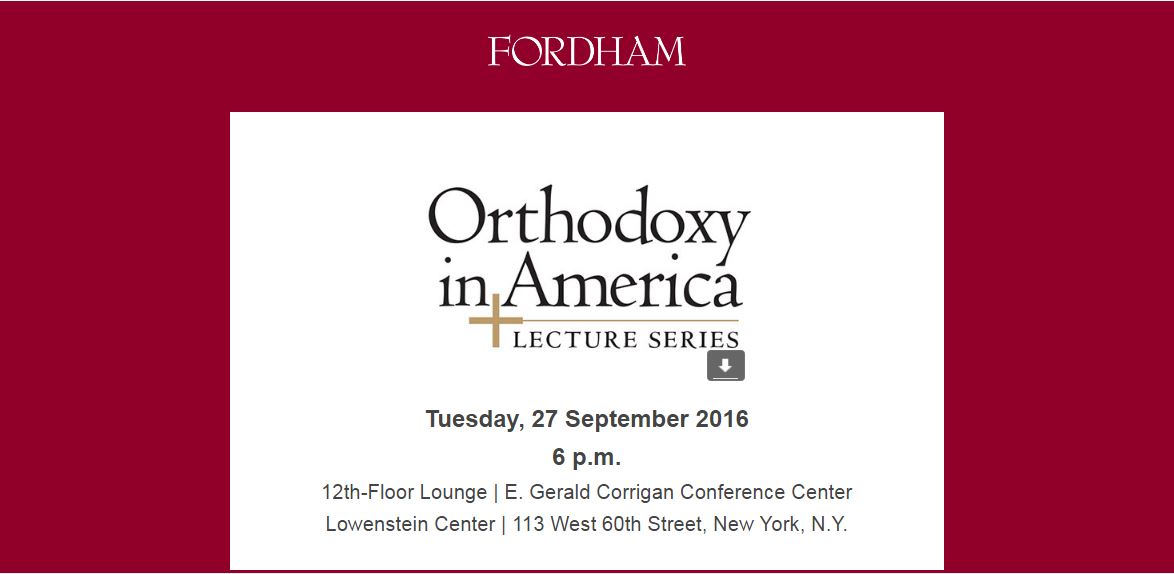 The Reverend Joseph M. McShane, SJ, President of Fordham University, requests the honor of your presence at the annual Orthodoxy in America Lecture.
Religion in America through Orthodox Eyes: The Travelogue of a 19th-Century Russian Orthodox Thinker
Vera Shevzov, Professor of Religious Studies and Russian Studies, Smith College
On Tuesday, September 27, 2016 at 6:00 p.m., 12th-Floor Lounge, E. Gerald Corrigan Conference Center, Lowenstein Center, Fordham University Lincoln Center Campus, 113 West 60th Street, New York, NY 10023
Introduction by Anna Meyendorff
A reception immediately follows the lecture.
RSVP by Tuesday, 20 September 2016.
The 2016 Orthodoxy in America Lecture is made possible with a generous grant from the Nicholas J. & Anna K. Bouras Foundation, Inc.
For more information about the Orthodox Christian Studies Center of Fordham University, please visit fordham.edu/orthodoxy.