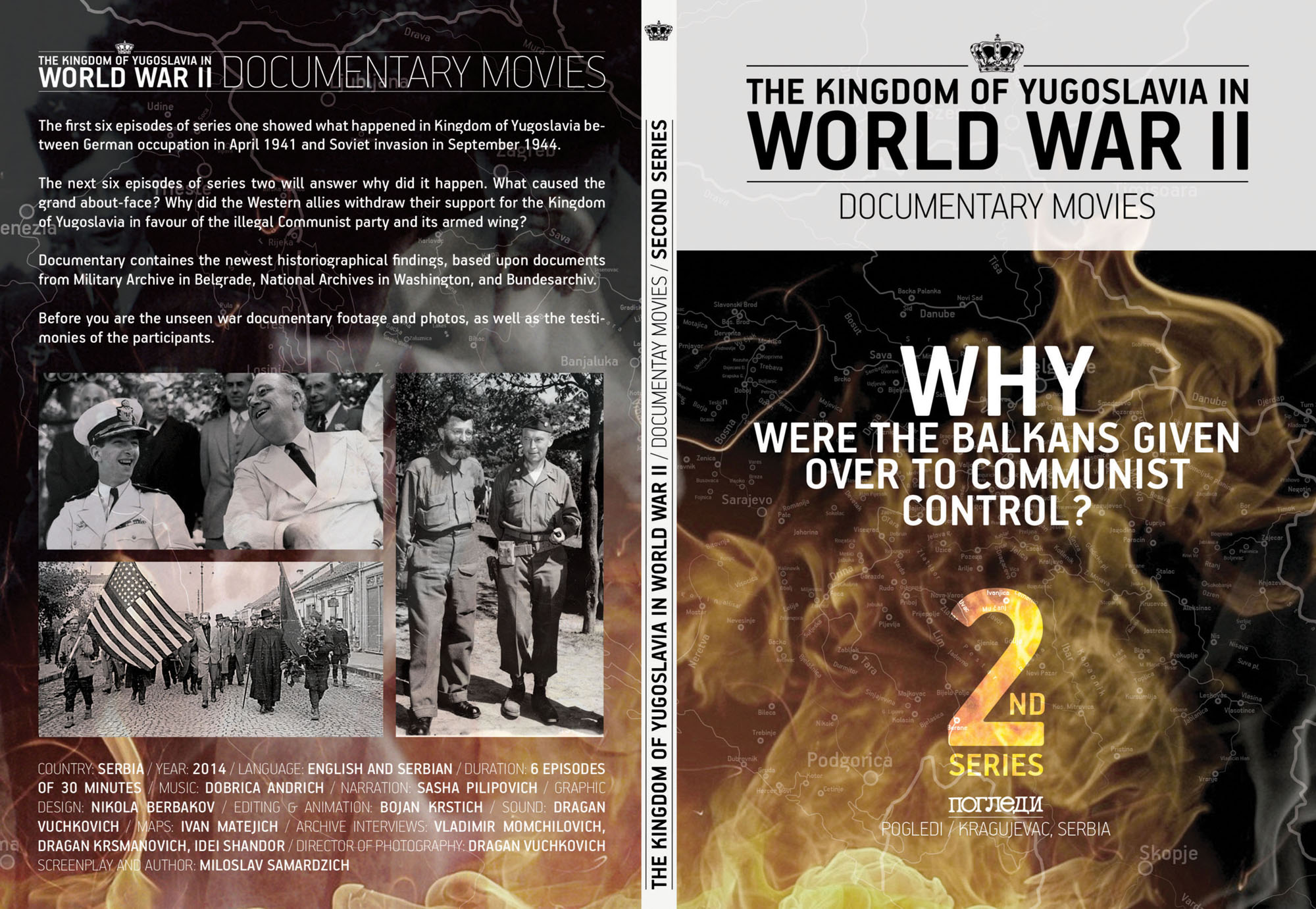 Join us on Sunday, July 19, 2015 for a memorial for Serbian WWII general Dragoljub Mihailović (who was executed on July 17, 1946), followed by a promotional screening of the eleventh and twelfth episode of the documentary film series "The Kingdom of Yugoslavia in World War II". Introduction and a brief lecture on the topic will be held by Mr. Branko Petrović
The series is based on documentary scripts by Miloslav Samardžić, for the first time unveil numerous events and historical facts, which have been previously unreleased by post-WWII government regime. Free Admission
Episode Eleven: Red Army Invades in the Fall of 1944.
Lieutenant Kramer, the fifth member of Mission Ranger was the only American officer captured by the Red Army during WW2.
How Lieutenant Kramer saved himself and why he had to flee from Italy?
How the Chetniks liberated Krushevac from the Germans
The battle between the Chetniks and the Red Army in Krushevac and the air battle between the Red Army and the Western Allies over Nish.
In the final stages of the war, why did Roosevelt's relations with Churchill deteriorate and improve with Stalin?
Episode Twelve: Battle for Democracy
Why were the nations of Eastern Europe – Poland, Czechoslovakia and Yugoslavia allied to the Western allies – 1945. given over to the Communists?
Archival sound film of President Benesh of Czechoslovakia's visit to President Roosevelt in the White House and recordings of the New York parade held in honour of the Poles.
Why did the Foreign Office ask General Drazha Mihailovich and the Chetniks to perform a task "which they certainly will not be able to perform" and to use it as an alibi for the shifting of the support to the Communists?