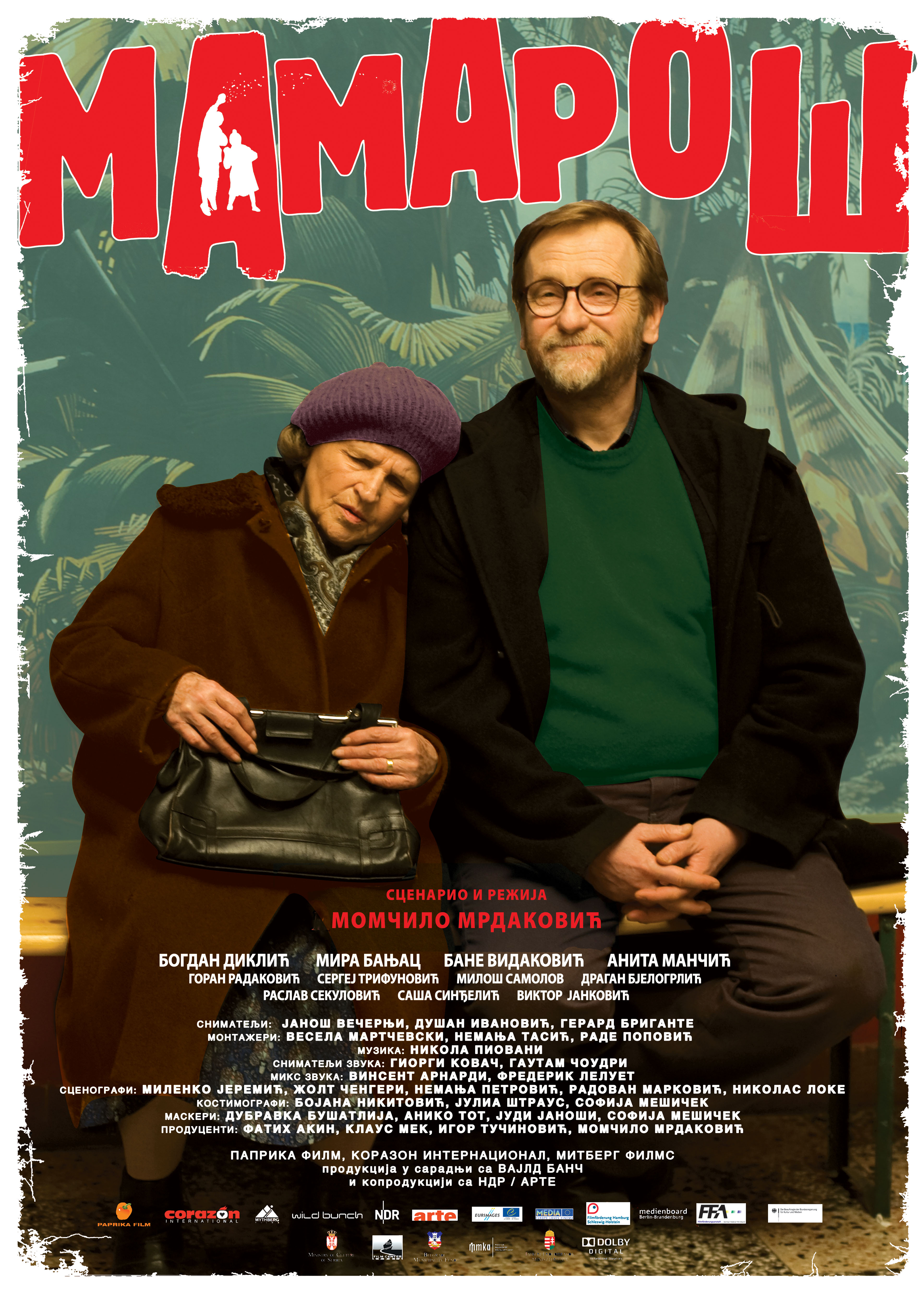 Please, join us on Thursday, March 27, 2014, at 7:30 p.m., at the Parish Hall of the Serbian Orthodox Cathedral of Saint Sava, for the projection of the film "Mamaroš (Mama's Boy)". The writer and director, Momčilo Mrdaković, will be present at the screening and available afterwards for questions and answers. Admission is free.
Cast: Mira Banjac, Bogdan Diklić, Sergej Trifunović, Branko Vidaković, Anita Mančić, Dragan Bjelogrlić
Director and Writer: Momčilo Mrdaković
Synopsis: Middle-aged cinephile and film projectionist Pera still lives with his mother – and best friend – Mara, in Belgrade. It's 1999 and when NATO bombs start raining down on Serbia, the two of them become refugees. After a surreal journey, they end up in New York, where Pera realizes that he can no longer do the old job he loved so much. While he and Mara were struggling to survive, the new age of digital projection was born. Then Pera stumbles upon some discarded projectors and his new mission in life becomes clear: he will travel around and show people the magic of Real Cinema – the magic that can only be created by celluoid, mechanical projectors, the silver screen and flickering light.