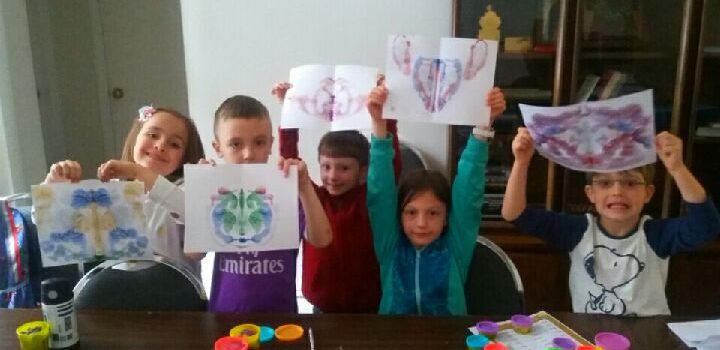 During Catechism, children repeated the lesson on Noah's Ark and listened the story on Joseph's dreams.  During Serbian language class, preschoolers repeated the story "Deda i repa", learned of different kinds of lines and about the rules of traffic.  First graders learned new works and comparisons of adjectives through play, and arts and crafts.  Children also practiced tongue twisters.  Older school children learned about writing negation verbs and adjectives, about types of adjectives and opposites, and read stories.
Homework for preschoolers: draw a traffic light for pedestrians and a traffic light for cars.
Homework for first graders: write five sentences and practice tongue twisters distributed in class.
Homework for older schoolchildren: write five sentences for each type of descriptive adjective.