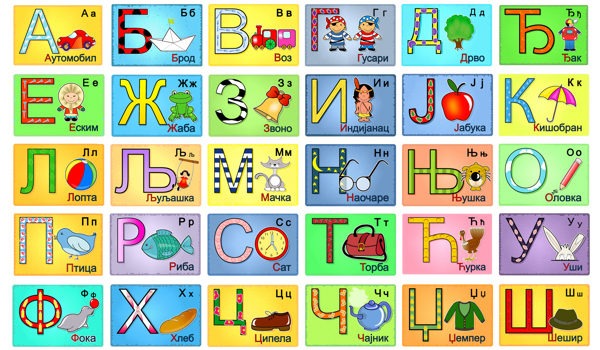 Photo Credit: Aleksandra Tosman
During Catechism, children learned about Patriarch Pavle.
In Serbian language class, the younger children practiced lessons from prior classes, learned about Vuk Karadžić and mountains in Serbia, they completed the puzzle of the coat of arms of Serbia and memorized the poem "Spring".  Older schoolchildren learned voice change (sibilarizacija), and practiced palatalizacija, and read the story about the origin of the Belgrade City library.
Homework for preschoolers: write composition on the topic Why Do I Like Holidays.
Homework for older schoolchildren: write five examples of the voice change sibilarizacija, and retell the story of the origin of the Belgrade City library.