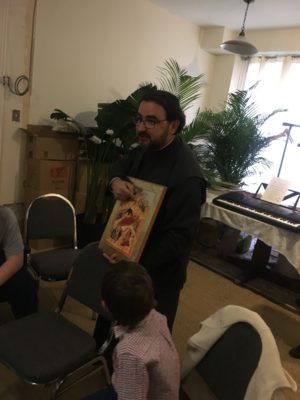 We would like to remind all parents that, on Sunday March 12, 2017, classes will start at 11:00 a.m.
At the Catechism, children repeated the lesson about lent and its purpose, and about the Week of Orthodoxy.  Children also learned that icons are the window to the Heavenly Kingdom, and that we respect saints depicted in the icons and not their physical depiction.  Children continued learning the song Ljudi Likujte.
In Serbian language class, the preschoolers repeated the Cyrillic letters Н, С, Е, Р и Ј, practiced writing and reading, and learned new words.  The first graders learned new words through play, discussions, reading and writing on the topics When I grow up I will be…, and My mom.  Older school children analyzed the story Trip to Mars, and practiced cases, pronouns and conjugations.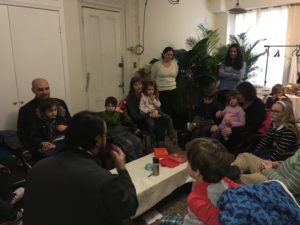 Homework for the preschool group: practice writing the Cyrillic letters Ж и Т, and practice the Cyrillic letters Н, Р  and С,  which are freequently confused with English letters.
Homework for the first grade: write 30 words, each for one word of the alphabet and compose a short story on the topic My dad.
Homework for older schoolchildren: complete exercises distributed in class.