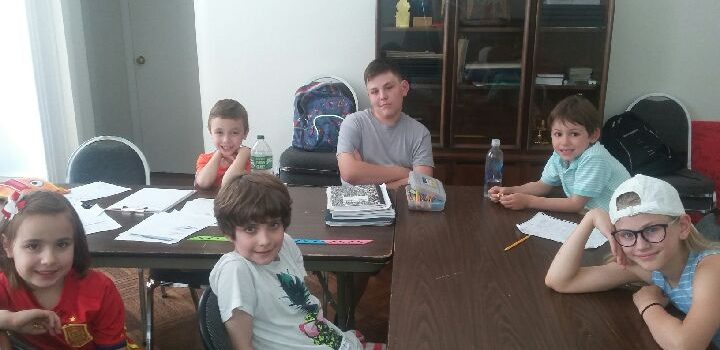 During Catechism, children watched a movie and story on Moses.  During Serbian language class, first graders practiced reading and writing, and learned about plants.  They also reinforced their knowledge through arts and crafts and talked of the upcoming summer break.  Older schoolchildren practiced analyzing sentences, read and analyzed the story Priča o Neposlušnoj nozi, by D. Radović.
Homework for first graders: learn the song U svetu postoji jedno carstvo (you can find it here).
Homework for older school children: short composition about their plans for the upcoming summer break.