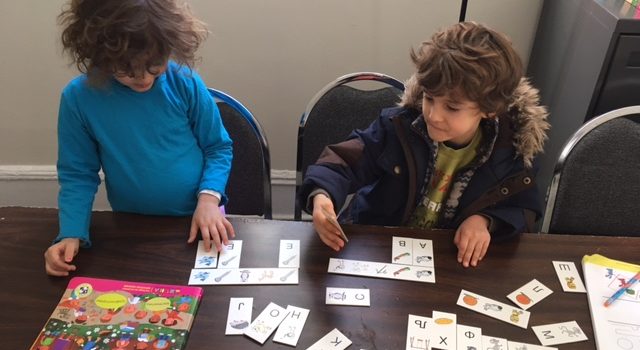 At the Catechism, the children continued to learn about lent and its purpose, and that lent and prayer together are preparation for Holy Communion and food for the soul.  Children also learned how we prepare for the Holy Communion and that during the Liturgy, after the prayer, God ascends to the holy chalice containing bread and wine, and that with taking Holly Communion, the faithful receive God into their bodies. Children also continued practicing the song "Ljudi Likujte."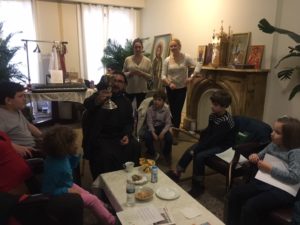 In the Serbian language class, preschoolers practiced the Cyrillic letters А, М, И, Т, О, Ж, Ј, Х и У, by putting together words made out of those letters.  The first graders learned various directional expressions (in, on, in front of, behind) and numbers to 50.  The children also learned about nouns, healthy eating habits and how to describe people and their characteristics.  The first graders practiced reading and writing.  Older schoolchildren learned about cases, practice grammar, and analyzed the story "Zaljubljene Cipele" by P. Gripari.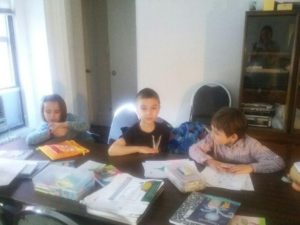 Homework for preschoolers: pages 35, 37, 41, 43 and 47 in the book Veseli Vrtic.
Homework for first graders: finish re-writing the text Healthy-Unhealthy, and write 10 nouns.
Homework for older schoolchildren: describe a toy, and complete exercises distributed in class.