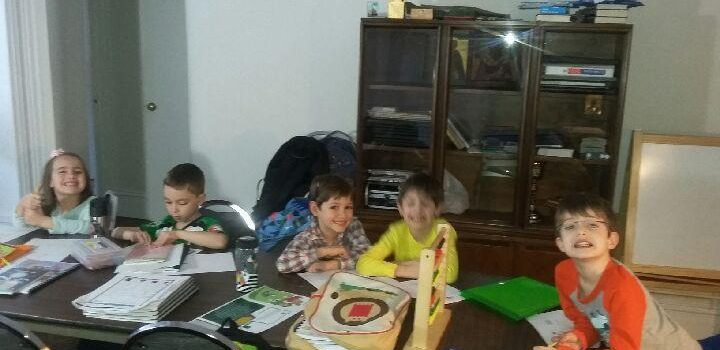 During Serbian language class, the preschool group learned the cyrillic letter "Џ."  The first-graders learned the cyrillic letters "Ђ" and "Ж". They also learned of polite conduct during mealtime and transportation.  Children read stories, practiced addition and subtraction and drew animals.  Older children studied present tense and cases, and analyzed the story "Lav i čovek."
Homework for preschoolers: complete page 115 in the book "Veseli vrtić" and repeat the letters on pages 19, 23, 25, 29 and 31 of the same book.
Homework for first graders: memorize the poem Traffic Light by I. V. Poric, and write 10 words that contain the letters "Ђ" and "Ж."
Homework for older schoolchildren: complete exercises distributed in class.