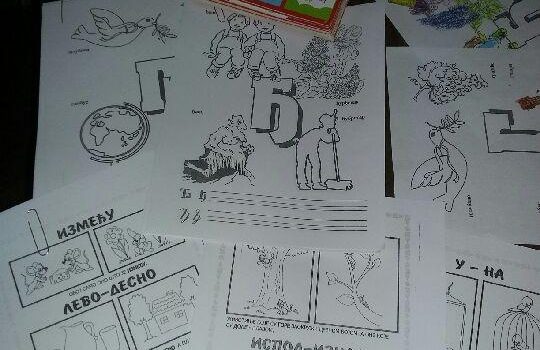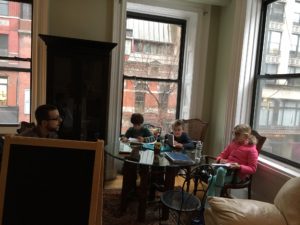 In Serbian language class, through games and play, preschoolers learned the Cyrillic letters "Ж" and " П", and learned new words.  The first-graders learned the Cyrillic letters " Џ" and " П", read stories and learned expressions for directions.  Children practiced addition and subtraction, made playdough letters, drew and colored.  Children also practiced reading.  Older schoolchildren learned about sayings, analyzed the poem Oglasi, by B. Copic, and continued learning cases.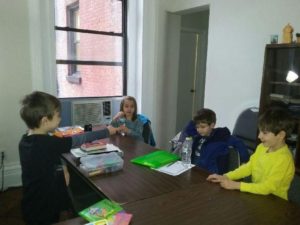 Homework for preschool children: practice the Cyrillic letter "Ж" and " П", and new words, complete page 97 in the book Veseli Vrtic.
Homework for first-graders: practice the Cyrillic letters "Џ" and "П", practice expressions for space and directions (gore, dole, levo, desno, iznad, ispod, izmedju), learn new words assigned during the class and learn the song Drugarstvo (which you can find here).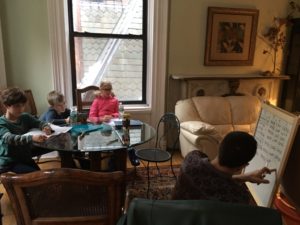 Homework for older students:  complete exercises distributed in the class, and compose a short story about a winter day.