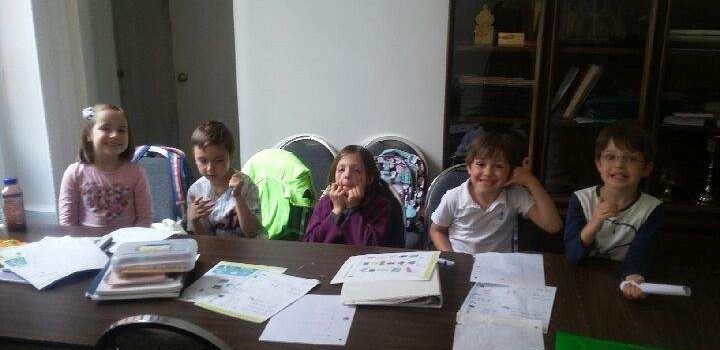 During Catechism, children heard the story on Cain and Abel and talked about breaking the commandment on love and the causal connections between guilty conscience and sin.  During Serbian language class, preschoolers practiced letters, learned of animals and their homes and practiced the  comparisons "wide, wider, the widest" and "narrow, narrower and the narrowest".  First-graders learned of punctuation and  organic and inorganic nature, and they drew and wrote.  Older schoolchildren discussed the poem "First Snow" by Vojislav Ilić, practiced reading and learned about diminutives and augmentations.
Homework for preschoolers: page 54 in the book Veseli Vrtic.
Homework for first-graders: write sentences using a question mark, exclamation point and period in each.
Homework for older schoolchildren: read and summarize a story of their choice, and complete exercised distributed in class.