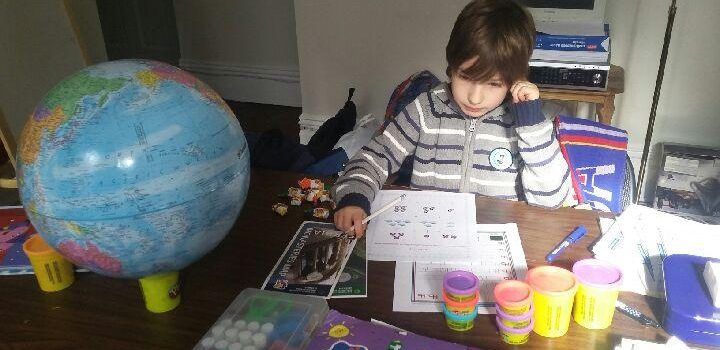 At the Catechism, the children learned about lent and its purpose, and that lent and prayer together are preparation for Holly Communion and food for the soul.  Children also learned that during the Liturgy, after the prayer, God ascends to the holy chalice containing bread and wine, and that with taking Holly Communion, the faithful receive God into their bodies. Children also started learning the song "Ljudi Likujte" and repeated the song "Sveti Sava Srbe Voli."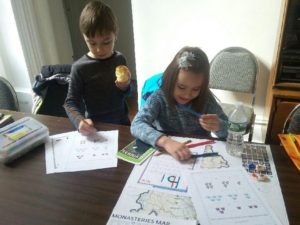 In the Serbian language class, preschoolers learned the Cyrillic letter "Ђ" and practiced other letters covered in prior classes.  The first-graders learned the Cyrillic letters "Њ" and "Ф", read a text about polite greetings and the poem "Koreni" by T. Djurdjev, and repeated the birthday song.  The first-graders also practiced addition, subtraction and numbers, and made letters from play dough.  Children learned about monasteries in Serbia.  Older school children performed dictation, analyzed the story "Sunce i Vetar", and studied cases.
Homework for preschoolers: finish worksheets distributed in the class.
Homework for first-graders: learn the poem "Koreni" by heart, learn the names of 5-10 monasteries from the materials distributed in the class, learn the numbers between from 20 to 30, and practice the Cyrillic letters "Њ" and "Ф".
Homework for older students: complete exercises distributed in the class, and compose a short story about a pet.